MATT FORTE FOOTBALL CAMP (Chicago/ Louisiana)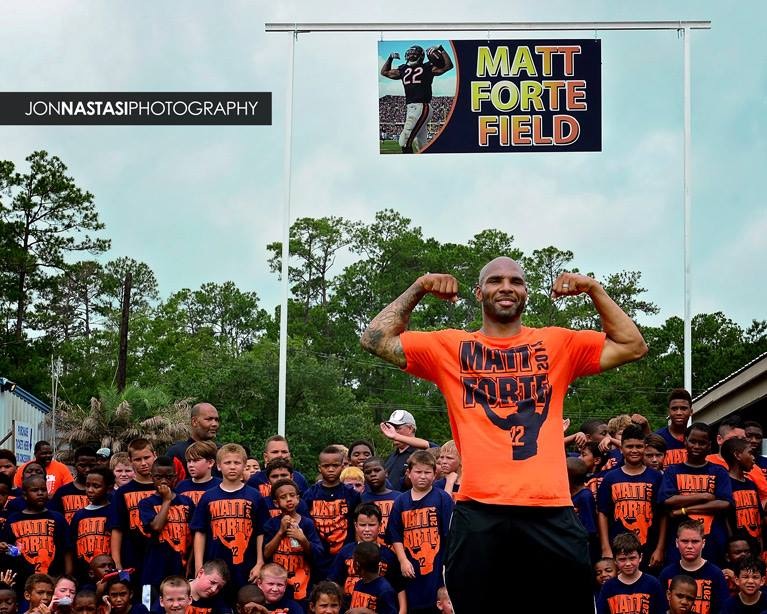 While the methods at each camp may differ, Matt's goal is to provide attendees with the tools to achieve success in all facets of their lives. At the elite high school training camp, Matt along with highly qualified coaches and experienced athletes, will help players prepare to compete at the next level of the game. High school players will have the opportunity to improve their game and perform in front of top college coaches. They will run agility drills and focus on specialized position specific instruction, on both offense and defense.
The mutual link between both camps is the mentoring sessions, entitled "Chalk Talks". Matt will use this time to stress the importance of getting an education, rejecting negative influences and working hard to achieve success in life. During the high school session, Matt and other speakers will talk about successfully navigating college life as a student athlete.
"I've been fortunate to have reached several of the goals I've set for myself but it hasn't been easy. My consistent hard work and dedication will remain key components in my successes on and off the field." says Forte "I have had a lot of support along the way, but there were some things that I had to learn through trial and error. So I really wanted to host these camps to share what I've learned, encourage these aspiring athletes and give them the opportunity to hear directly from guys like me, who they may see as role models."